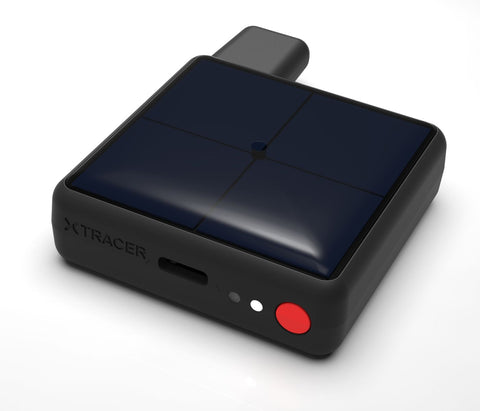 XC Tracer Mini V - GPS FANET FLARM ADS-L Ready (IN STOCK)
The most sensitive vario, with Bluetooth and GPS, FANET, FLARM, ADS-L Ready, solar-powered with battery.


XC Tracer Mini V GPS eXtend your Time in the Air, Fly for Longer, Go Further.
When approaching an obstacle, a warning sound is triggered if the calculated time to impact is 10 seconds or less. The alarm's intensity increases as the proximity to the obstacle decreases. 
Tips and Tricks
XC Tracer Paragliding Vario Tips and Tricks
Most popular Android eReaders used by pilots flying with XC Tracer Mini V GPS
You can customize the audio feedback sound to your taste here via XC Tracer Tone Simulator. 


XC Tracer Testimonial Videos



Technical Specification

Simplest operation
Lag-free indication of climb/descent rate
FANET/FLARM/ADS-L ready, miniaturized antenna
Open-source obstacle database (optional)
Data transfer via BLE to mobile phone/tablet/e-reader
FANET display of position and altitude of buddies
IGC and KML logger, approved by FAI for competitions
Many compatible apps for Android/iOS
Freely configurable sound settings/sound simulator on xctracer.com
Accelerometer/Compass/Gyro/Baro/GPS/BLE
Solar panel with 22.5% efficiency
Runtime with full battery at least 25h without sunshine
Firmware updates by drag & drop
Size: 69.5 x 49.5 x 16.5 mm
Weight 46g
Swiss made
XC Tracer Mini V Paragliding Vario Tips and Tricks
---
We Also Recommend